All Texas students deserve a quality education that prepares them to handle the opportunities and challenges that will soon come their way. We also plan to have a yearly presence at BETT Futures Start-up Zone, run by The Education Foundation, in order to attract more beneficiaries in first instance and as project progresses to showcase the results of our work and seek development of partnerships developed in EDUCATE seeking investment or users. To generate long-term, positive impact for Texas students, Educate Texas proudly connects a diverse group of organizations dedicated to quality education and links them in a powerful and unprecedented way. The EDUCATE project will be delivered by UCL in partnership with F6S, The Education Foundation and Nesta.
A leading catalyst for progress, Educate Texas, a public-private initiative of Communities Foundation of Texas, is an innovative alliance of public and private groups that share a common goal: strengthening the public education system so that every Texas student is prepared for success in school, in the workforce, and in life. The next cohort of Educate U.S. students will travel to Houston, Texas in January 2018.
EDUCATE will also work with London's accelerators who recruit some of the best tech start-ups from the UK and Europe and then for an intensive period of 12-20 weeks provide them with seed investment, intense mentoring, training, connections to customers and investors, opportunities to pilot their product with leading companies and a fast track to raising further investment.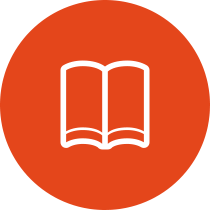 We will also be ensuring that EDUCATE is established as a trusted, respected and independent source of knowledge and knowledge sharing for educators, researchers, industry and policy-makers around the world, adding to and supporting London's world leading position in educational products and educational technologies, and our competitiveness. You should understand where they're coming from, why they might be interested in your product or service, and how to successfully educate them toward a conversion.
Educate Texas uses its unique collaborative position to facilitate the sharing of data that can make a real difference for students across the state. Nesta will provide resources for the EDUCATE virtual space based on Nesta's areas of expertise – this will be based on Nesta publications on EdTech research, Accelerators and Impact Investment. F6S will provide the business expertise for EDUCATE and will take on the role of recruiting start-ups and SMEs in EdTech to become beneficiaries of the project using their existing community. EDUCATE will provide a unique physical and virtual co-working space for Higher Education researchers dedicated to Educational SMEs.